Sunday Morning information
Children ages 0-5 go to Early Childhood Area prior to the start of service; grades K-6 will begin in worship with their families and then be dismissed to the Education Wing.Sunday school is at BOTH 9:00 AM and 11:00 AM services.
Click here for Sunday Morning Leaders sign up

MOPS & MOMSnext Meeting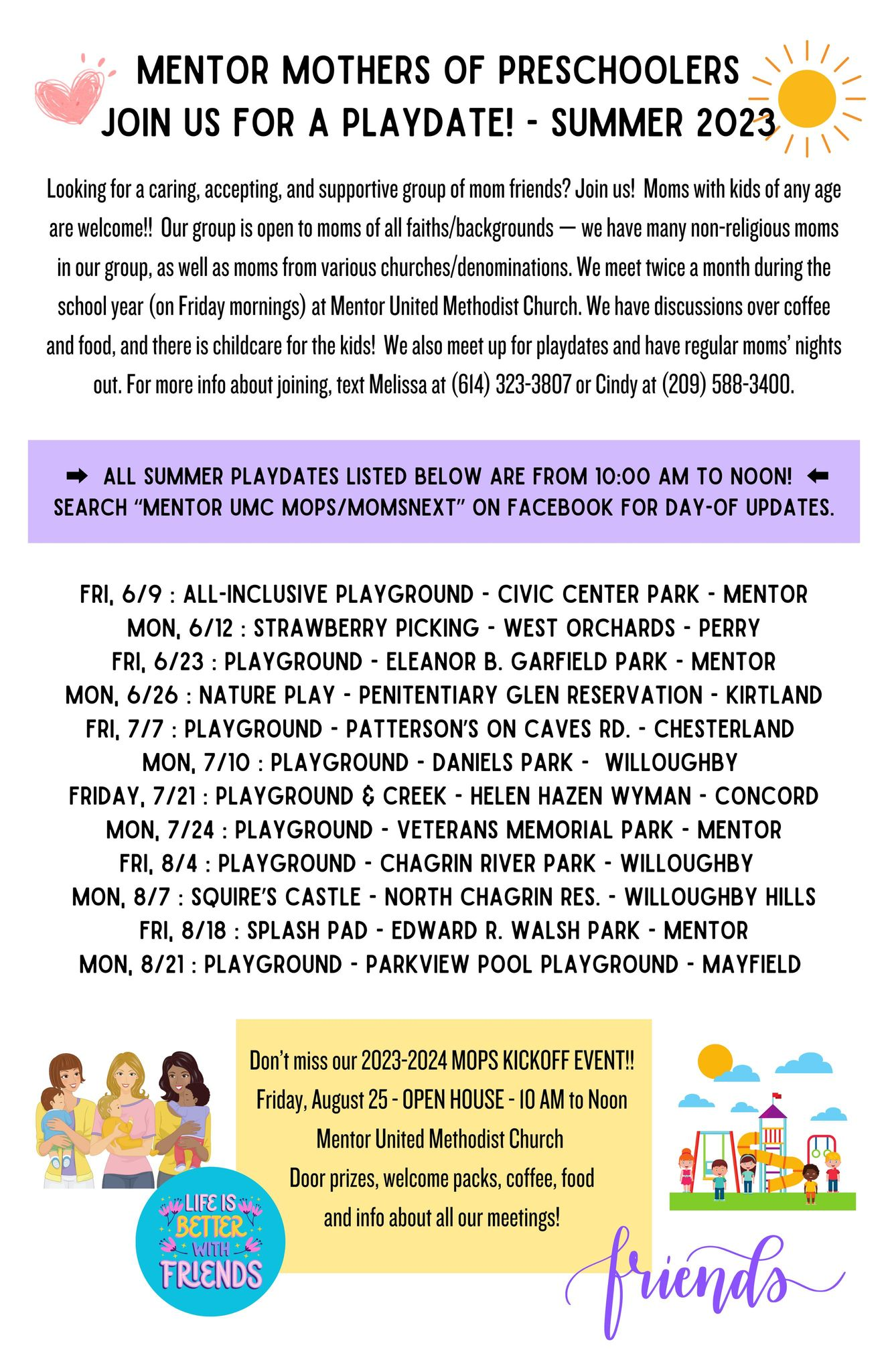 RSVP LINK
Positive Parenting
Parents & Grandparents, check out this page! Information on studies and discussions can be found on this page.


Christmas Play
Rehearsals will be on Sundays starting October 1 through December 3. Final dress rehearsal is Friday, December 8 at 6:00 pm (but could potentially be later if needed). The show is Saturday, December 9 at 4:00 pm with a potluck dinner to follow as well as strike (the stage will need to be reset for worship the next day).


Parents of Children & Youth Meet & Greet
Pastor Ivy, Pastor Tammy and Pastor Steve would to meet with you! Please come to the church at 5:45 on Thursday, October 26th for pizza, salad, dessert, and conversation with the pastors (childcare will be available as needed). We are making plans for the new year and want to know how the church can best serve the needs of our families with children and youth. Your RSVP will help us with our pizza order! RSVP online here.

⭐ For signups or registration for upcoming events, groups, or missions click here