Partnering with Ohio Guidestone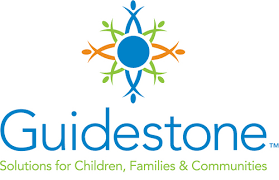 Ohio Guidestone a has history with the United Methodist Church in Ohio that goes back decades. Many are familiar with the Berea Children's Home located adjacent to the Baldwin Wallace Campus in Berea. The Children's Home is now operated by Ohio Guidestone and their ministry has expanded into 19 locations across Northeast Ohio including a Lake County office in Painesville. The satellite offices specifically work with single parent and other disadvantaged families on job interview training, parenting skills, continuing education awareness and access, housing needs and so much more. Ohio Guidestone is just one of the many partners that the Global United Methodist Church is working with to tackle the pervasive struggle families have in poverty.
The Mentor UMC Commission on Missions is exploring ways that our local church can support the mission of Ohio Guidestone in Lake County. Initially, we will be educating our congregation on the mission, programs, successes, and needs of the Ohio Guidestone office in Painesville. Watch for articles in the monthly Steepletalk and our website, and for presentations in morning worship and at various activities in our church.
"Ohio Guidestone Working In Lake County"
Molly Hodkey, age 22, was at rock bottom. She had fortunately gotten herself out of an abusive relationship, but she still had no support system, believed she had no employable skills, and her self-worth was shot. That's when she turned to Ohio Guidestone in Painesville and met with Veronica Curry. With Veronica's guidance and Ohio Guidestone's program, Molly received skills training in customer service, achieving certification. She received financial literacy training. After earning an internship to develop her skills, Molly was awarded a position with Parks and Recreation, City of Painesville. But maybe most importantly, she started to believe in herself. Molly says "Success for me is being able to look in the mirror and being able to say 'Look what I have done, what I have accomplished. Look what I can do.'" - Ohio Guidestone is affiliated with the United Methodist Church.