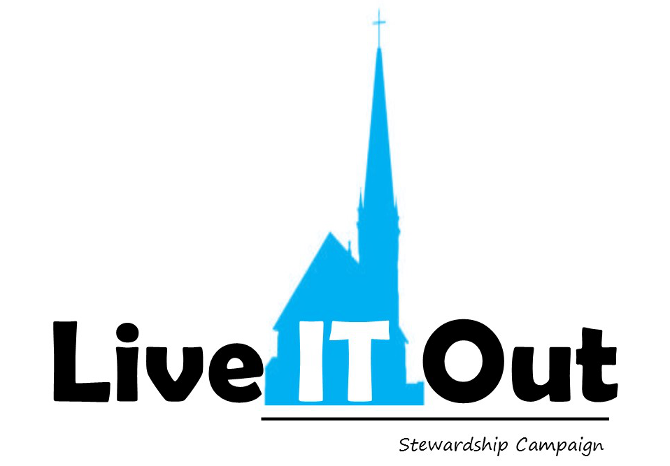 We are called to Live IT Out
We are called to do what we have dreamed about. Our dream for Mentor UMC is a continued firm foundation that supports the vital ministries it provides. We need to live out the call for renewed commitment to the church through our annual operating fund pledge and concentrated debt reduction. You're invited to be part of the dream.


The 2016 Stewardship Campaign address to needs:
Commitments for the 2016 Operating Budget
Three-year commitments to In THIS House building enhancements mortgage payment/reduction
Goals
Commitments to fund our $1,020,210 Operating Budget
Commitments of $1.3 million over three years to both pay our monthly mortgage payment of $13,053.06 and reduce our $2,075,000 mortgage
Q & A
Why is it necessary to have another capital campaign for the building?
When the congregation voted to move forward with construct it was explained that we would only be able to pay for at least 25% of the project in cash. The balance would be borrowed. The debt we have on the project comes in at 67% of the total project.
Is it OK to reduce my annual offering to give to the ITH campaign?
Our ongoing ministries depend upon the annual offering for our general operating expenses. We do not want to undermine our current ministries with reduced giving. With every effort to keep operating expenses down, most due to a larger facility, the 2016 has increased by 1.5%. Please open your heart and give as God stretches you.
What is the timetable for giving?
For the annual operating budget, you have until the end of December 2016 to fulfill you pledge. The ITH campaign will run for three years, or 36 months. You can fulfill any of your commitments all at once, quarterly, monthly, or weekly. Commitment Sunday is November 22, or you can mail your commitments to the church, preferably by December 1.
Will my pledge be confidential?
Yes, unless you choose to share this information with others.
Will I receive tax credits for my contributions?
Yes, all gifts to the church operating or ITH house campaign are tax deductible. The three-year commitment to the ITH can be spread over 3 years, or if you choose, all paid in one year.
What happens if I am unable to fulfill my commitment?
All commitments are an estimate of giving, and sometimes situations may prevent someone form making their full commitments, while other events may allow others to increase their commitment. If you need to modify your pledge, please let the Financial Secretary know.
Can we give electronically?
Yes you can, and if you presently do and make a change to your giving in 2016, please remember to change your settings.