Our Traditional Worship Services
Sundays at 9:00 & 11:00 AM in person and Livestreamed from the Sanctuary

Our traditional, Christ-centered worship services celebrate our love for Jesus Christ. Through Bible based sermons and readings, we, as a congregation, are encouraged to serve Christ through intentional discipleship. Complementing the services are traditional hymns, a rich pipe organ and various choirs.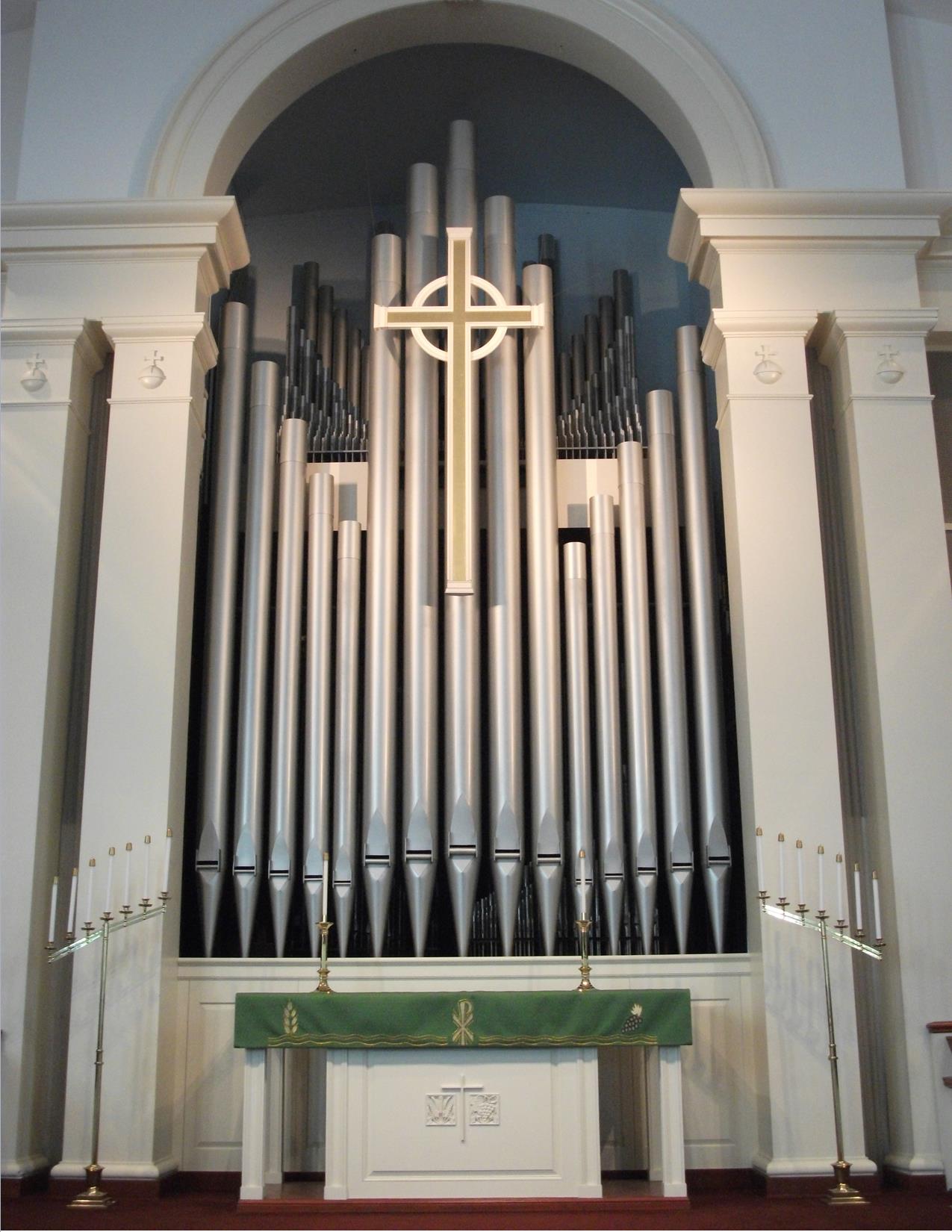 Traditional Worship Team Meetings
ALL are welcome to these meetings! You need not be a member of this church or any church. We dine together, pray together, and design our worship service together every fourth Monday of the month! Contact Amy Szabo, Chair, for more information: amypszaborn@gmail.com
Advent Wreath Lighting
In the ancient world, various peoples lit fires to mark the turning of the light into winter's season and to pray for the return of the light. The church has Christianized that practice in the lighting of the Advent wreath. To us, these candles are signs of the growing light of Christ who is coming again in all fullness into the darkness of our world. Until the dawning of that Great Day, we watch and wait in Holy Spirit for Christ's coming into the darkness of our world, lighting candles of hope, peace, joy, and love; and remembering the promises of God with
prayer.
Individuals or groups are invited to be a part of this tradition. From the smallest child to the oldest adult all are welcome. Please choose the date and service time/location that you wish to serve in. The materials will be provided to you a week in advance. We ask that you arrive 20 minutes prior to the start of the service for last minute details and instructions. We look forward to welcoming the light of Christ in our midst.
Other
There is also a weekly Wednesday night group that meets at 7:30 PM at the Rollhouse in Mentor. This group is awesome for those who don't or can't make it to Sunday services. No sign-up or registration is required.