Local Missions

At this time, sheets and towels are needed. Monetary donations allow us to continue our mission to purchase new sneakers, socks, and underwear for school children.
Donations may be mailed or brought to Hope Chest, 1 Victoria Place, Suite 321, Painesville, OH 44077 Monday-Thursday from 9:00 am-1:00 pm, or left inside our brown bin located on the building's dock off of South St. Clair Street. Visit our website at www.hopechest.yolasite.com or email us at hopechest.painesville@gmail.com with questions. Hope to see you soon, we will be around for the next 50 years, helping folks in Lake County, thanks to you. Hope Chest Website
Find out about Lake County's only homeless shelter, their new Families Moving Forward program, and how you can help support this important ministry. Read More
The Homeless shelter of Lake County, located at 25 Freedom Rd. Painesville, relies on volunteers to provide a meal each night for 40 individuals and drop it off at the shelter by 6:45 p.m. Mentor UMC coordinated the first Wednesday of each month and you can help! Contact Nancy Leyden at 255-1567 and she will help to plug you into a group.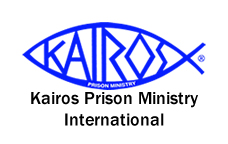 Kairos Prison Ministry
This is the ministry that uses your home baked cookies to reach prison inmates for God!
Praise report for 2017: $376 was collected and will go to Kairos as 'Meal Tickets'. Meal ticket stubs are signed by the donors (first name and city) and are placed next to the lunch and dinner plates of the inmates so that they realize people outside of the team care for them as well; the money goes towards food and supplies expenses. On another high note, 381 dozen cookies were collected! Last year we collected 284 dozen, so the church set a pretty high bar this year. God is good.




Kairos Outside

Kairos Outside is a Christian faith based ministry that strives to bring healing, reconciliation and forgiveness to women who are affected by the incarceration of loved ones. Kairos Outside provides a comfortable, non-judging Christian Retreat for women to support each other on the journey.
Lake County Community Network
LCCN helps needy families and individuals in Lake County, Ohio.
We help with public assistance, provide emergency assistance when other
agencies can not, and facilitate communication with churches to help
the community. We keep client records confidential. Click here to visit their website.
Joseph Ministry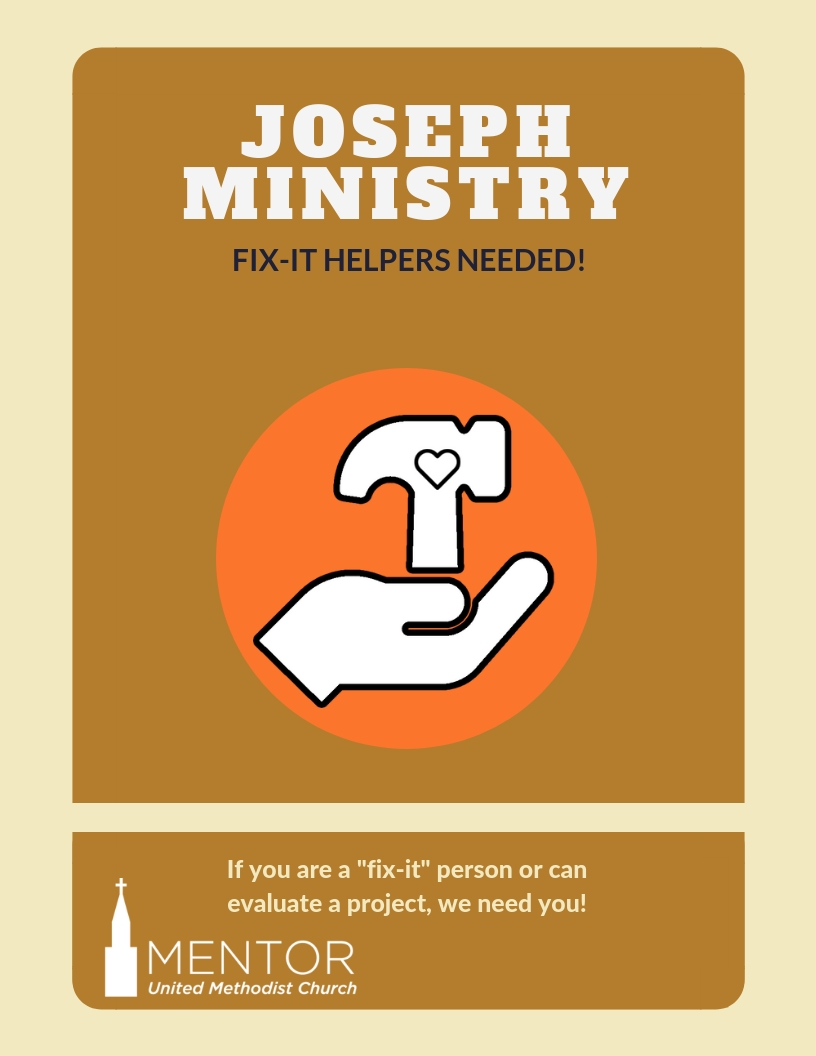 The Joseph Ministry was created to help local people with small repair jobs. It consists of a small group of volunteers that assist our neighbors when skill level, age, illness, or misfortune prevents them from doing things around the house that need to be done.
Click here to learn more
More Than a Meal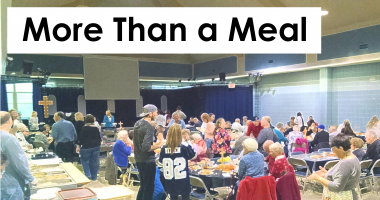 During your journey this year when will you be the hands, the feet, the smile of Jesus Christ?
This is a great opportunity for Journey groups, Committees and families to give back. Opportunities are available for MORE THAN A MEAL.
Groups of 4 or more individuals who may not be culinarily versed may sponsor an upcoming meal.
Will you be the light in someone's darkness?
Sponsor a meal, plan and prepare a meal, serve during the dinner, visit with our guests or
help with set up and clean up. Just a few ways you may become involved.
For more information, you may call or text Jim Post at 440-477-6130.
"He has shown you, O mortal, what is good. And what does the Lord require of you? To act justly and to love mercy and to walk humbly with your God." Micah 6:8
Ohio Guidestone
Royal Family Kids Camp
Royal Family KIDS is the nation's leading network of camps and mentor clubs for children of abuse, abandonment and neglect. Click here to check out their website.
Woodlawn Homes